For membership information please contact: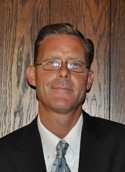 Matthew J. Mulherin
General Manager
Quincy Country Club
2410 State Street
Quincy, IL 62301
Phone: 217-223-3452
Fax: 217-223-5637
Email: qccgm@adams.net
New Membership Experience
Join Quincy Country Club Now and enjoy all the benefits and services Quincy Country Club has to offer until January 1st, 2022.
Unlimited Golf with no Green's fees (cart fees applies)
Full facility access: Range, Pool, Tennis and Clubhouse
Access to all club hosted events with exception of:

Member/Member, Member/Guest, Emery Cup, and Club Championship events
Promotion Fees now until January 2022
(Any dues increase within this time will be added)
Initiation Fee (non-refundable)
$1,000
Dues Per Month
$355.00
Assessment – Social Class
CIF – $460.00 annually
In December of 2021 you will then decide to continue in one of the two Membership Classes below:
Starting January 1st, 2022:
Move to Social Member with Social Benefits
Move to Regular Golfing Class Membership with a 50% reduction of the initiation fee difference in your age classification
In January of 2022 Decide on one of two classification
Option #1
Move to Golfing Membership-
Golfing Class dues, Capital and Assessments apply going forward.
Ages 40+
Regular Initiation Fee:            $3,000.00
Already Paid Initiation Fee:  -$1,000.00
Balance:                                     $2,000.00
50% of remaining difference:-$1,000.00 (2021 Promotional Discount)
You Pay to Play ONLY: $1,000.00 Additional initiation fee to upgrade.
All ages 39 and below pay NO additional initiation fees to move to Golfing Class
Option #2
Move to Social Membership-
Social Class dues, Capital and Assessments apply going forward.
ALL Ages
You Pay NO additional initiation fees
Benefits until January 1st, 2022:
Social Events
Monthly events and indoor/outdoor receptions, theme parties and holiday celebrations exclusive only to members and their guests
Clubhouse
Full service and certified chefs to please your every need for culinary excellence.
Casual dining and formal elegance for you, your family, and guests
Full facility available for private lunches, business meetings, wedding receptions, showers, along with any other special occasion on your agenda
Full coordination and planning for all occasions. Complimentary!!
Clubhouse Concierge
We personally will set up any reciprocal agreement for hundreds of private clubs across the country during your travels.
We will be offering member tours to several attractions as part of our all-inclusive trips.
We will make special arrangements for any occasion here at the club to ensure your satisfaction above and beyond your expectations.
Leaving town? Call us and we will set up your itinerary for travel, car rental, housing, and entertainment.
Private parties and meetings for your office or family are only a phone call away from success!
Quincy Country Club would be perfect for large or intimate gatherings. For example: Bridge groups, socials, showers, dessert receptions or special events catered just to your specifications.
Wine tasting receptions, holiday events, children's events, Quincy Country Club Kid's Camp, evening
ballroom dances, Dinner Theaters, and golf related social events………
Golf Facilities
18-hole Championship golf course
Bent grass fairways and greens.
Beautiful setting and elegance
Impressive and challenging with Professional staff second to none!
Pool Facilities/ Plaza Bar & Grille
Heated zero depth entry pool.
Water toys and features for kids.
Therapy seats
Lap area and diving well.
Grass lounge and sunbathing areas
Privacy and never overcrowded.
Full menu and poolside service at our outdoor Plaza Bar & Grille
Swim team, aerobics, swim lessons by Professional certified staff
Relaxing atmosphere and staff to attend to your needs.
Child pleasing activities and events.
Poolside Summer Events Coordinator
Pro Shop
Professional certified staff
Outlet to exclusive offers on merchandise and golf accessories
Certified teaching staff and state of the art video technology
Tennis Facilities
Three newly surfaced outdoor lighted courts
Certified teaching professional for lessons and children activities