For membership information please contact: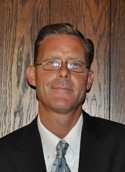 Matthew J. Mulherin
General Manager
Quincy Country Club
2410 State Street
Quincy, IL 62301
Phone: 217-223-3452
Fax: 217-223-5637
Email: qccgm@adams.net
I want to share with you the best opportunity in years for you and your family to become a part of Quincy Country Club and to start enjoying the many rewards offered to its members and guests. Joining the club has never been better than the present!
We currently have a new promotion for joining members! Learn more about our 2020 New Member Promotion by clicking below, watching the video to the right or by contacting Matthew!